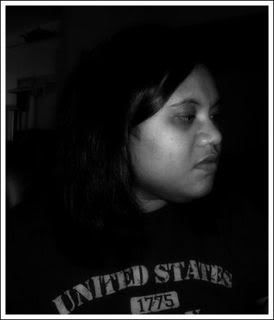 As I sit here and reminisce on all the things that have happened in my 28 years on Earth, I doubt there are a lot of things in my life that make me smile as much as my family does. At this time I am missing one person in particular. Hopefully the next conversation I have with her is tomorrow. I am going to request that we go down memory lane.
Do you remember when you used to mix together soy sauce, salt, pepper, garlic salt, water and oranges and made me sample your cuisine? I painfully do. You said you were the next Julia Childs.
Do you recall asking me if I think girls get hurt when somebody junk punches them? I may not recall the 1st experience, but I sure as hell remember the 2nd. And to answer your question... HELLS YEAH THAT SHIT HURTS!
Do you have any recollection of me saving your life? That was the 2nd scariest day of my life. I recall fogged glasses and you yelling at me. After you finished yelling at me I remember pulling you out and crying.
Do you have any memories of that day when I told you he was too young for you? Every time I think of that day, my heart tightens. What I also remember vividly is when he said
"I do"
to you March 3rd, 10 years later. Hopefully you do not recall the advice I gave you. I was so off.
It doesn't matter if you don't remember any of those memories. I do. I have the distinct feeling that I will
NEVER
forget. These are stories I will be telling our children and their children. I hope we get to make more memories not only together but w/ everyone else that matters.
Thank you for being my sister & loving me the way you do. I wouldn't trade you for anything in the world… well maybe for 50 million dollars. Not a penny less.